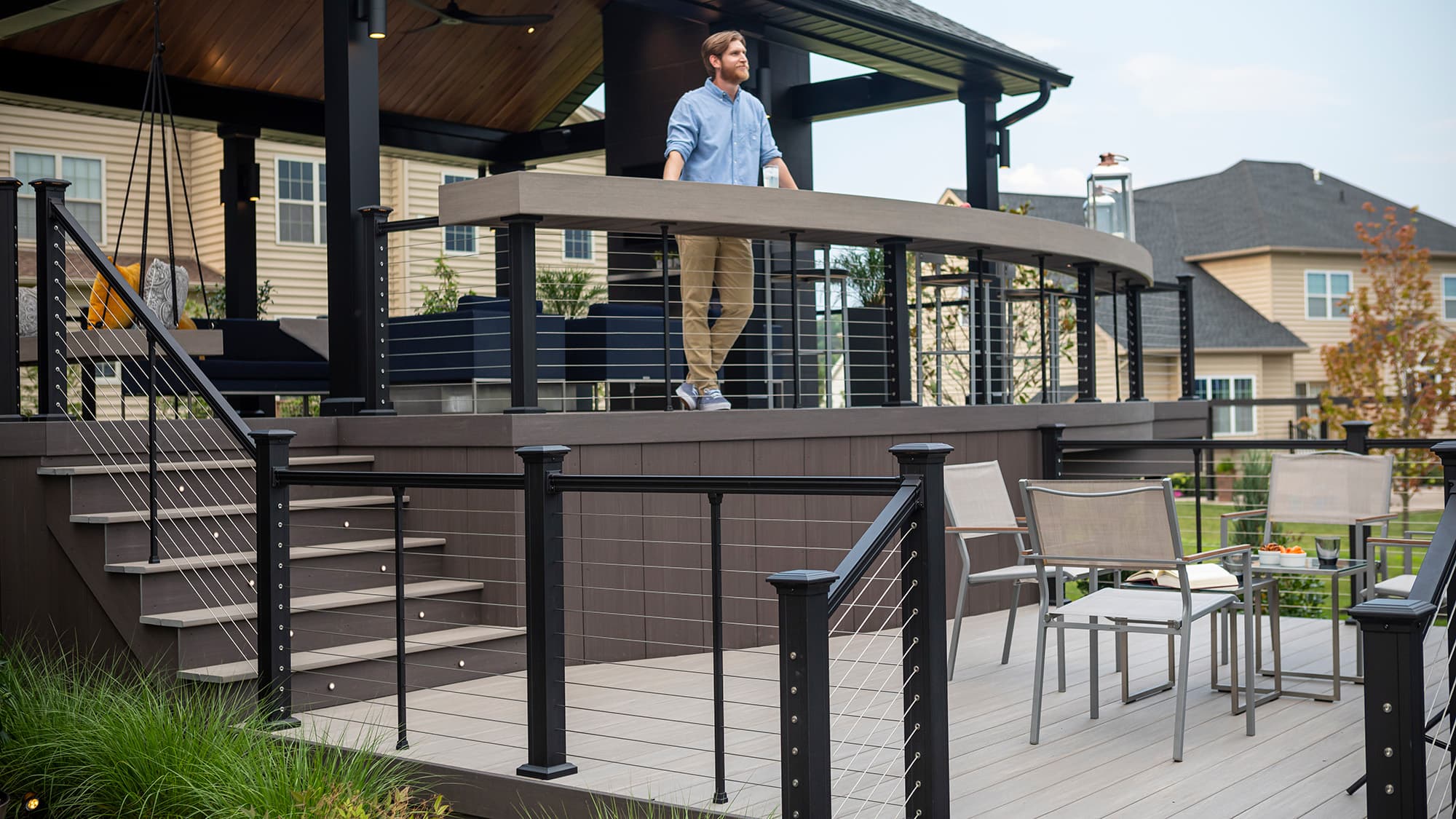 Key-Link American Series Horizontal Cable Rail System
Elevate Your Space with Key-Link's American Series Cable Rail System
Transform your outdoor living area with the Key-Link American Series Cable Rail System. Designed to offer you a blend of durability, style, and convenience, this system is more than just a railing—it's a lifestyle upgrade.
Unmatched Durability
This cable rail system is built with premium construction materials, ensuring it stands the test of time. The powder-coated matte finishes are not only aesthetically pleasing but also fade-resistant. Marine-grade 316 stainless steel fittings and 1/8" cable infill add an extra layer of long-lasting appeal.
Clear, Unobstructed Views
Enjoy wide-open sightlines that make your space feel expansive and connected to the natural surroundings. The horizontal cable design ensures that nothing comes between you and your view.
Hassle-Free Installation
Whether you're a contractor or a DIY enthusiast, you'll appreciate the system's flexibility and ease of installation. Pre-drilled and pre-fitted posts allow for effortless routing of cables around corners and down steps. This eliminates the need for extra posts, saving you both time and money.
Innovative Features for Your Convenience
Corner and Upgraded Line Posts: Navigate cables around corners and down stairs without the need for termination or double posting.
Extended Cable Length: Our 1/8" stainless steel cable can stretch up to 100 feet, offering you more design freedom.
Adjustable Surface Mount Posts: Fine-tune your installation with adjustable set screws and leveling plates.
Self-Centering Railing Brackets: Forget about hole drilling templates; our brackets center themselves.
Safety and Compliance
Rest easy knowing that our cable rail system is engineered to exceed today's building codes. Your safety is our priority.
Customizable Aesthetics
Choose from six on-trend colors and two rail heights (36" & 42") to match your personal style.
Unbeatable Warranty
Backed with a 100% lifetime product warranty and a 5-year prorated labor warranty. Your investment is protected for life.