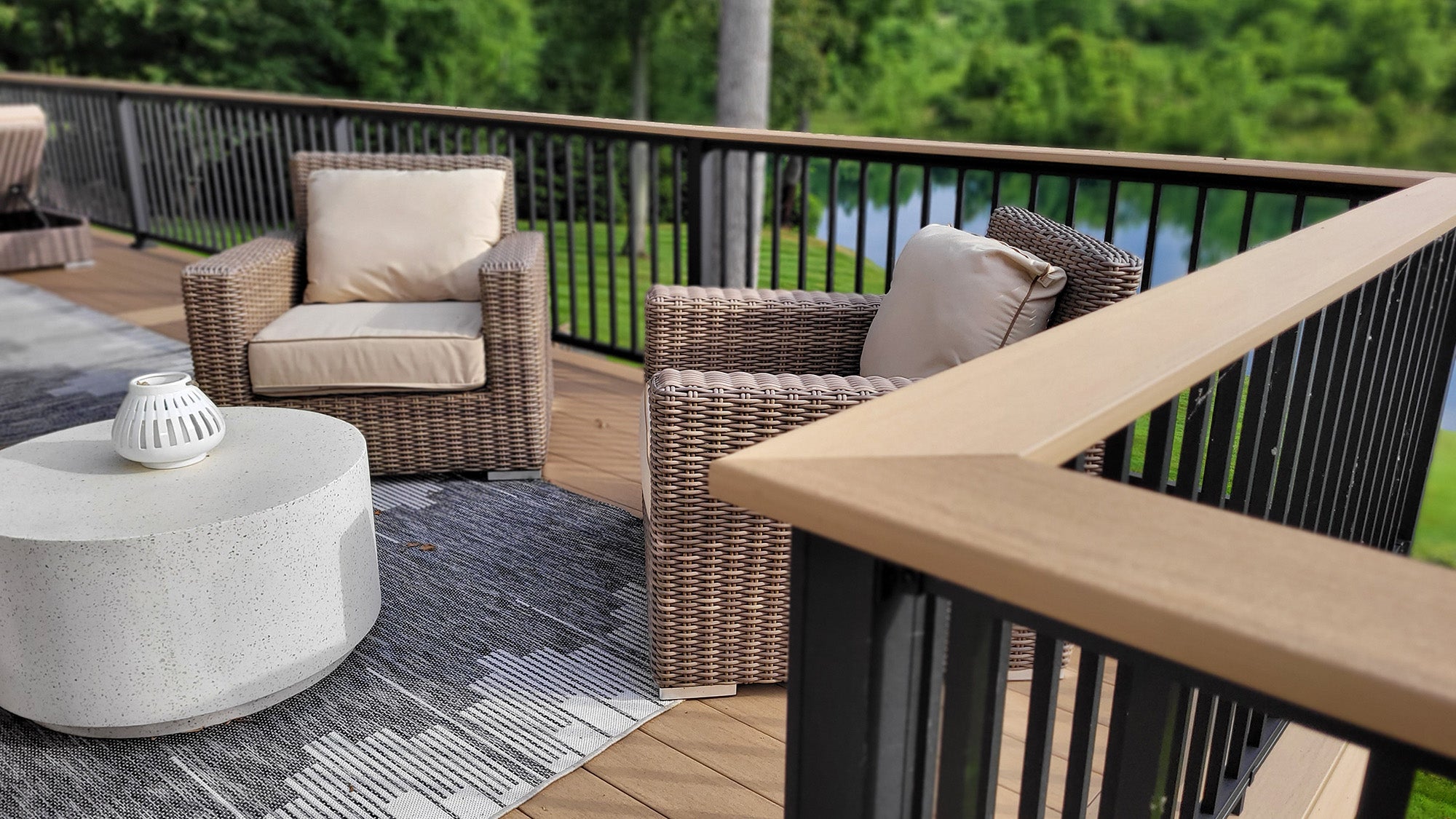 Chesapeake Series Square Baluster Railing
The Chesapeake Series railing is more than just a functional addition to your outdoor space – it's a way to bring people. The deckboard top rail provides a comfortable spot for guests to rest their food and drinks, making it easy to entertain and spend quality time with those you care about.
But the Chesapeake Series isn't just practical – it's also customizable. The top rail is designed to add a drink rail of your choice. And with its square balustrade and code-approved safety features, you can trust that the Chesapeake Series will provide both style and security for your outdoor gatherings. Upgrade your outdoor space with the Chesapeake Series railing and create a place for making unforgettable memories.