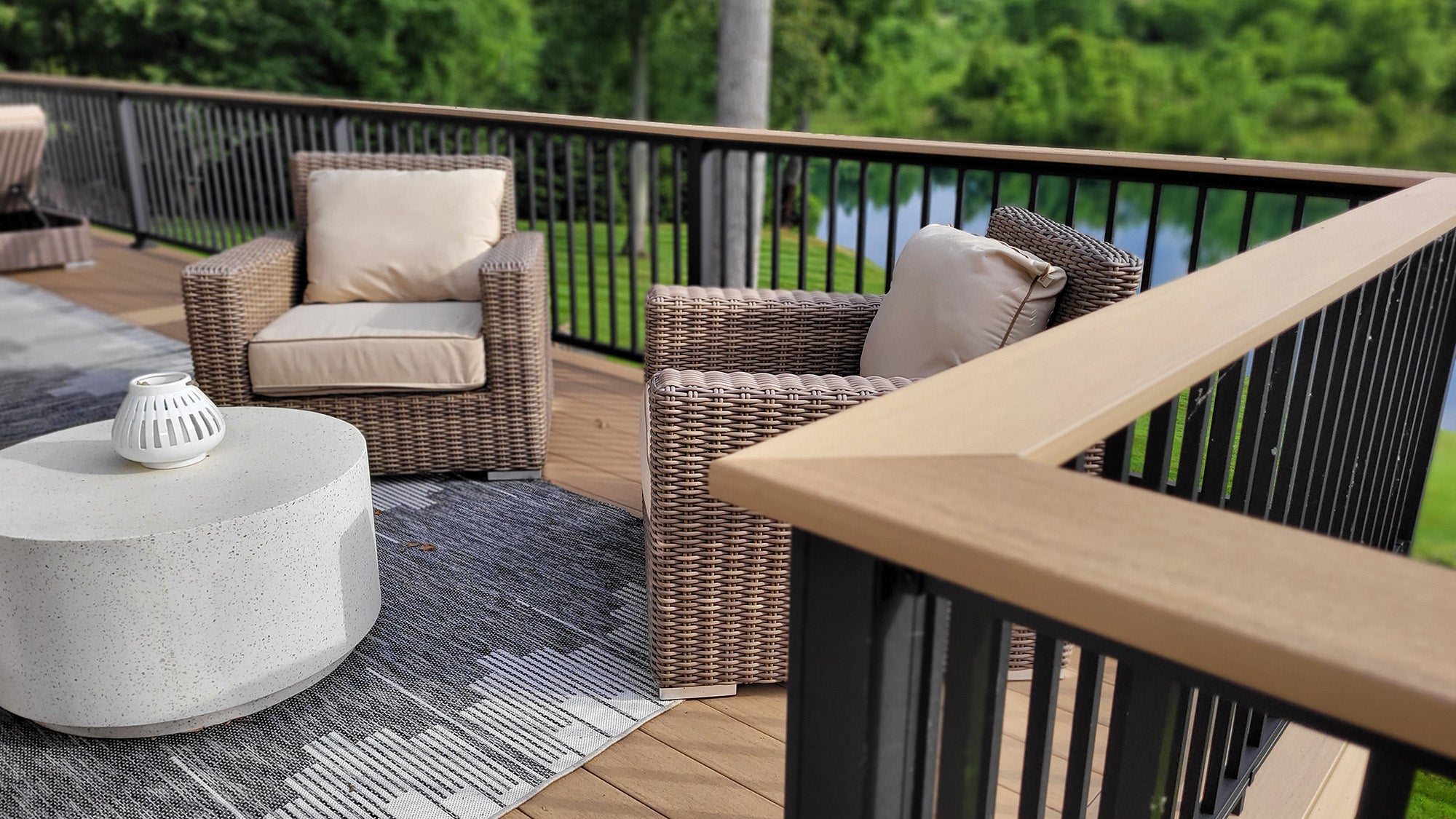 Chesapeake Series Drink Rail Deck Railing
If you're looking to add functionality to your outdoor living space, consider installing Key-Link Chesapeake Series Drink Rail Deck Railing. This drink rail kit features a top rail with a convenient drink rail support built right in.
With the Chesapeake drink railing, you can have a completely tailored drink railing solution that meets your exact needs. Whether your design preference is square baluster, horizontal cable, or vertical cable, the Chesapeake drink railing offers various infill options to select from. Moreover, you can elevate your railing further by adding a top rail of your choice, such as composite deck board or hardwood, to match your deck's aesthetic. With this level of customization, you can rest easy knowing that the Chesapeake drink railing is the perfect option for creating a one-of-a-kind and personalized outdoor space to entertain and relax with your amenities at the ready.
With Chesapeake Drink Rail Deck Railing, hosting outdoor events and spending quality time with your loved ones is both practical and enjoyable. Make the most of your outdoor living area by adding this functional and stylish railing today.