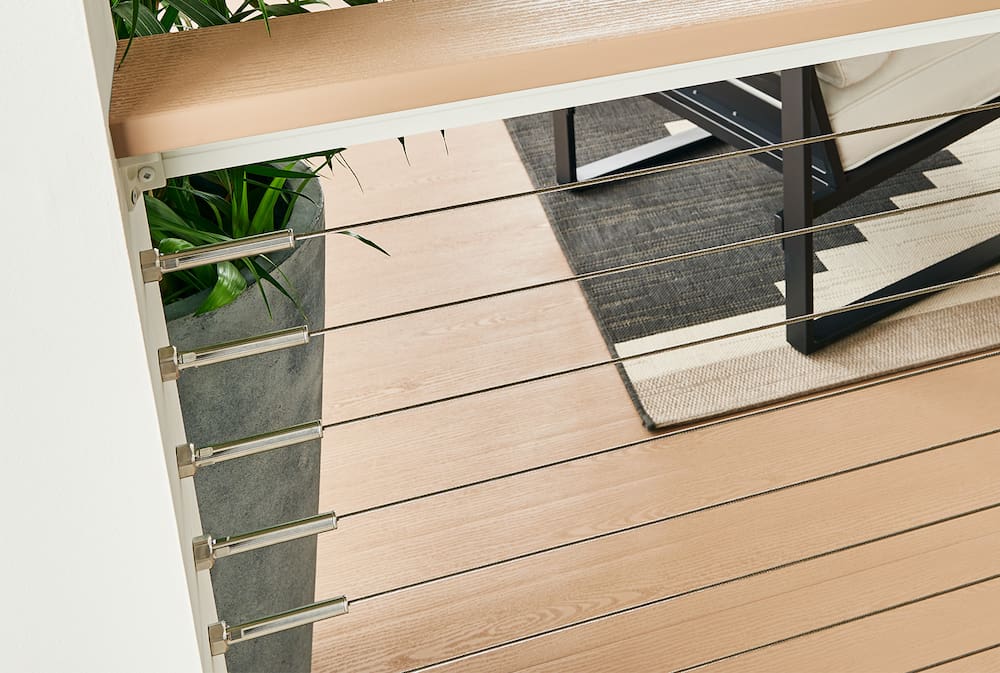 Key-Link Fencing and Railing External Cable Railing Fitings
Key-Link's Cable Railing Fittings provide an easy solution to construct a high-quality cable railing system. You can attach these fittings to almost any surface including wood, composite material and even concrete. Installation is easy: screw the fitting into the surface of your choice, attach the cable, and tension.
This system is nearly maintenance free. The fittings marine grade stainless steel construction mean you won't have to worry about rust or corrosion.
The modern aesthetic of these fittings adds a stylish element to any outdoor space, while still providing stability and functionality. Choose Key-Link's External Cable Railing Fittings to make your indoor or outdoor space look amazing.