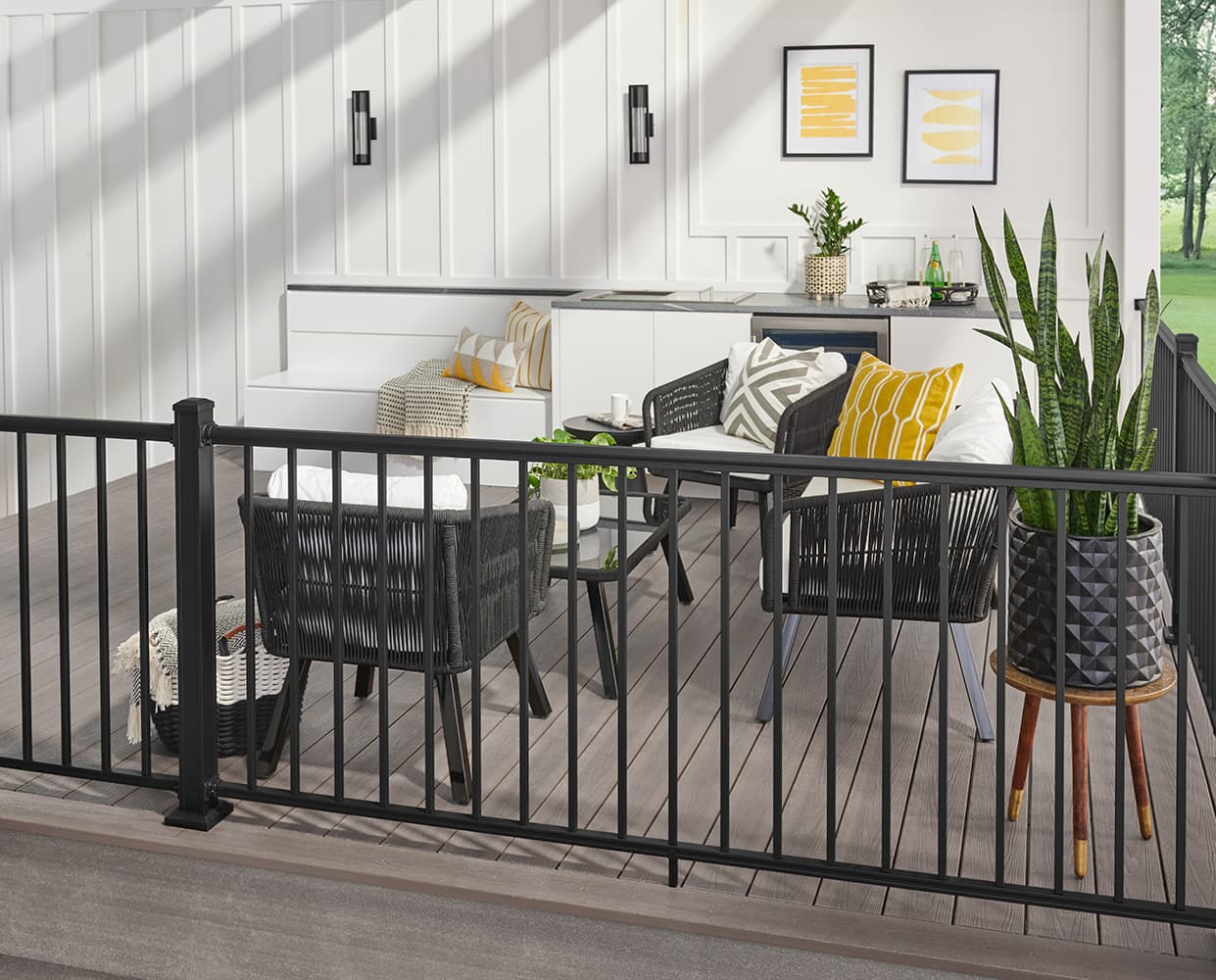 Key-Link Outlook Series Aluminum Railing
The sleek and slim-profile Outlook series is ideal for people who want an unobtrusive, affordable railing system. Rail kits are easy to assemble, and railing includes vinyl inserts to prevent balusters from rattling. Outlook's slim profile allows the railing to blend into its surroundings without sacrificing safety or quality. Outlook is available in eight colors, so homeowners can design a railing that compliments any home.
Sorry, there are no products in this collection.